Piropel Biomasud A1
In an ever-increasing drive for certified quality, we are pleased to present our Biomasud A1 quality certification as per the report published on our site…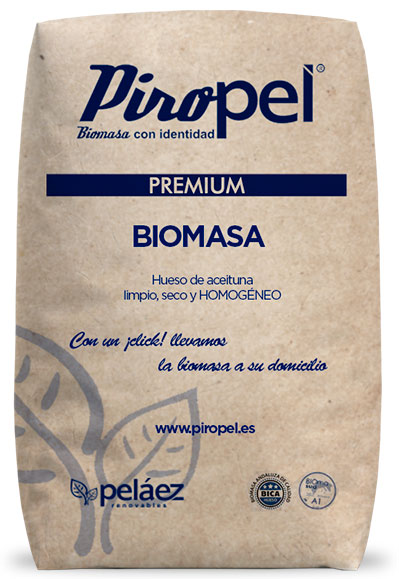 Piropel Premium
Our star product with a superior granulometry of between 2 – 4.5mm, it is ideally suited to demanding customers, applications and appliances.
Piropel Mix
Ideal for domestic and industrial applications, the problematical finer particles that often remain unburnt are removed providing an optimal fuel.
Piropel 
Piropel is recommended for the industrial sector, high-performance boilers and large consumers. With less than 1% impurities and a moisture content of between 12-16%, it is marketed in two formats; 1 Tn Big bag with discharge valve or bulk.
Piropel Fine
This is the remaining finer particles from previous separation processes of between 0 – 2mm, designed to be combined with other solid biofuels in order to increase calorific values.
Piropel Food & Grass
This is the organic material left over from all previous drying and separation processes that has important nutritional values making it ideal as an animal feed ingredient: